Located on Sewell-Thomas Stadium's west side, the .525 Club offers patrons an all-inclusive catered buffet, point-of-sale alcohol bar, and covered, chairback seating.
Amenities
Climate-controlled club with traditional dining, high-top, and patio seating
All-inclusive catered buffet and non-alcoholic drinks
Cash bar
Field view from the club
Televisions
Covered, chair back seating
Complimentary parking
Location
The .525 Club is located on the first base side of Sewell-Thomas Stadium.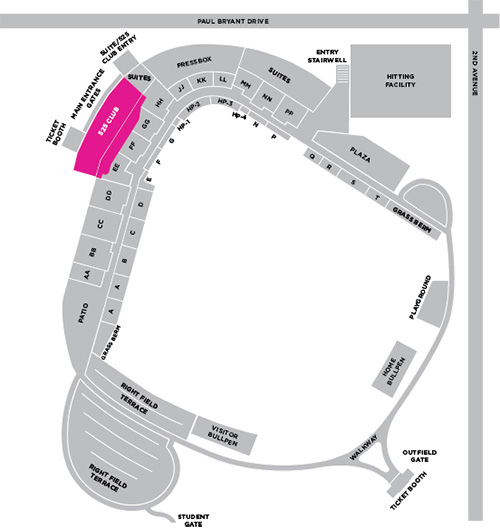 Pricing
Per seat pricing details are listed below.
Suggested Capital Gift
(Payable Over Five Years)
Annual TIDE PRIDE
Season Ticket
$12,500
$650
$210
To inquire about seating in the .525 Club, complete the premium seating interest form.